June 6th, 1944 at Omaha Beach in Normandy.... OR December 7th, 2021 at the table, from Ontario, Canada. Either way - Mission accomplished!!!
I haven't played D-Day Dice in quite a while. I was shocked to see, May 7th, 2021 as the last time I recorded a play anyway. 😮 It's been a hell of a year, so that would make sense. Tonight, I headed into battle to successfully accomplish map #2 of this great little game.
Game 1 - I realized first of all, I may have been doing a rule wrong since I first got the game early this year. I'm not quite sure. Regardless, I was sure to play it properly in terms of counting my "item points" based on the tools rolled on my die. That helps for finding/purchasing items that may be of use. I Played with normal restrictions again. My unit died in Sector 5 😯. Right smack dab in the middle of the map. No wonder the MGF (machine gun fire) took me out! Talk about wide open. 🤔
Game 2 - Played with normal restrictions. I was doing well early on; plenty of troops moving in, gaining some specialists to my unit and purchasing/finding some handy items to use later in the mission. Little did I know, my choice (and ability thanks to my dice rolls) to recruit the help of specialists and items would come in very handy later on (who knew!?!? 🤣)
Because of my items and specialists, I was advancing quite well and although I was taking casualties, my unit was large enough to still stay on the offensive. I felt like John Rambo without a doubt!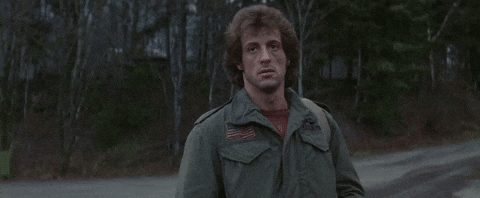 I made it to Sector 8 and didn't hang around long. I had enough help to push my troops into the final sector before the bunker and I was confident I could withstand the MGF. I was right!!! Once again, my specialists and items came in very handy.
These brave lads were my last standing specialists as we took the bunker at Omaha Beach (with another 10 soliders remaining in our unit!)
My end game stats were great! I used up my final 5 courage to advance into the bunker, I still had remaining stars and item points if I had wanted to purchase/recruit any additional help AND of course, my 10 soldiers were standing proud as we moved in to complete the mission.
"Lesson learned, Sarge"; Work as a team. We can't do it alone on dice rolls. We need our specialists to work with our unit, and we need to bring some necessary items to battle if we want to be successful in this war!
Sarge says we're off to Utah Beach on our next mission. No time to rest!
Corporal D-Rambo, over and out!