I did it! My "first" PnP work that was not just a printing a couple sheets of paper. I downloaded the files for Anachrony's Chronobot solo mode and got to cutting, gluing and a little bit of praying that it all worked out.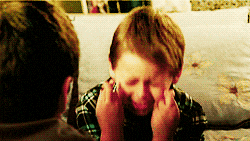 And it did. 😁
This pic shows most of the components for the Chronobot. Everything did print smaller, but it worked out just fine. Because the Chronobot's player board is smaller, I had to set the building tiles below the board instead of on the board when he constructed buildings, but that's ok. As I said it worked out great.
I printed everything on cardstock and I used the extra pieces from the punchboards that were blank. Some I had to cut and some were basically ready to go. Then I took one of the box flaps the game was shipped in for the back of the player board. I was pretty proud of myself.
Here's my solo setup vs the Chronobot last night. You can see the size difference in the player boards eh? 🤣 I played on the 'Easy/Beginner' difficulty. Also notice that compared to my original setup when I first played two-handed, I have some components on my little side table beside me to open up some space for the 'main stuff' on my gaming table. Genius, I know. 🤗
I was impressed with the Chronobot. Very easy to run and a pain in the ass to play against. 🤣 There is randomness to his moves as you roll a D6 to decide what he does. But the mechanic on his board causes the numbers to do different actions each time you roll it. That's cool. And to me, it still allowed the game to be played in a 'close to normal' way, which is always important to me. Just some slight variation.
In the end, this was my first complete playthrough and it showed. The Chronobot, even though he was the 'easy' level, pummelled me; 54-21. 🙄 And I loved every minute of it!!!!
I'm sure I will invest in the expansion so I can have the retail copy of the solo mode, but for now this will work out great!