Time has not been on my side to get my bigger games to the table. Yesterday afternoon however, I was excited to relax and bring Anachrony back out to try the updated Chronobot that comes in the Fractures of Time expansion. I think this about sums up how the game went for me...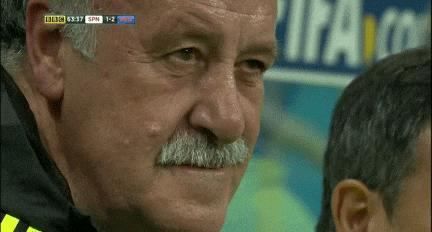 Let me be clear; the outcome was the rough part. The updated Chronobot and game itself is AWESOME!
**Disclaimer - other components of this table hog sitting to my right on a side table**
Beautiful though isn't it? Anyone who's played the original PnP Chronobot will have an easy time adjusting to the new one and in fact it's more streamlined and simple in regards to how it runs. As far as the outcome, let's just not go there. 🤣
On the Chronobot player board, you can see one of the biggest changes is it uses a custom die that has only the numbers 2-3-4-5 vs a typical D6 die. The Chronobot's actions based on this have been adjusted from the original board. It meant there was more variety in what the Chronobot was doing which was "nice". Also, if the Chronobot could not perform an action it used to get 2-water and a VP. Now, it no longer gets or pays water. It simple takes 1-VP and that's it. See? Simple. Another minor change is the updated Chronobot doesn't lose points for warp tiles remaining on the timeline during end of the game scoring. This isn't a bad thing though. The warp tiles are still there to create paradoxes, which may create anamolies for the Chronobot. Meaning, he could still end up with negative points at the end of the game, unless he's cleared up those anamolies. So it still makes sense what they've done in this solo update.
Without diving into the book as I type this, those are the "big" changes. Like I said, it's streamlined. I like it. But man he was a pain. He kept getting in my way, forcing me to adjust my plans (jerk!) and not to mention he liked to build! Wow. In the end, he had 3-superprojects and 3/4 building types were maxed out at 3 buildings each. For those who don't know Anachrony; Trust me, it's not good. These things all mean a good chunk of points. 😏
But man this game is fun! I just love it. Speaking of fun...
I used the exosuit minis that come with the new faction in Fractures of Time as my exosuits for the Path of Salvation faction I was using. This pic here is the legendary photo of my first worker (researcher) who suited up in the exosuit to construct a powerplant during the first era of the game. Proud leader here (I may be tearing up a little... 🤣). Using the minis was awesome. This experience has solidified the fact that once the exosuit expansion is back in stock...