I've missed ST this week. I've been very busy between work stuff, referee stuff (soccer) and coaching (soccer) that time has not been on my side to sit down at the gaming table.
Yesterday we got home from a nice couple days at the cottage, and decided to just have a relaxing night at home. It was time to get to the table for some games! Not only was it a relaxing and fun night, but some tight games as well.
First up, I was heading into "Day 3" of my new campaign with Freshwater Fly . The Silent Angler absolutely took me to school on Day 1, Day 2 wasn't such a beating and yesterday Day 3 was getting closer once again. We finished 42-36 in favour of the Silent Angler. 😣 Some nice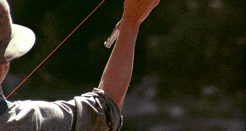 fishing though. I enjoyed it. It felt even better to get it out since I've been fly fishing the week prior a few days that week. I love having something like this where if you're pooped out, but still want to fish, you can still keep your mind in it with this great game. 😁
Next up - Tapestry. I'm working (slowly) through each civilization. When I sit down to play, I take out the ones I've played already and choose from those I haven't. Last night, I chose "The Entertainers". I liked their income round bonus action for sure!
This was my 6th solo play of Tapestry and easily the smoothest, most enjoyable and most comfortable in terms of scoring. It's like "something's clicked" and it just makes sense now. Phew! It was a really good game, with the Automa putting me into some tough decisions. I was also making some really nice choices on my own. In particular, my capital city was built up more than any other game I've played so far, which helps in the points department as well.
In the end, I knew I was close... The game ended 171-171. Wow! I wasn't upset about that score. I saw a few "if I had done this" situations where I could have snagged an extra couple points for the win. But honestly, I can't be upset with that game.
It was a great night at the table and nice to just sit, relax and have some fun. 😎