I'm not sure if the "curiousity curse" is the right way to put it? Hmmmm.... 🤔
As I sat down to dive into my new game last night, my wife came over to the table to see what the new game was all about. Her interest in games is no where near my level, yet she knows the fun and joy it brings me so that bumps her interest up a bit sometimes I think. As she says, it's my "Zen time". It makes me smile. She likes when I smile. 😊
She says to me tonight (with a smile on her face) after learning what the game was called and what it was about;
"How do you ever expect to master any games you have if you just keep getting new ones?"
This was a genuine question, but one that I didn't even have to think twice about...
First of all, my collection and my "keep getting new ones" purchases is NOT anywhere near many folks here at ST or on sites like BGG. My collection is quite small in comparison. Which is fine by me. I don't ever want to be overrun by games, yet I do also love having variety in my options. Not to mention, we are a family who like to live simply, so a small home is always what we want (i.e. only so much space for games). Good problem in my books.
Secondly, the idea of "mastering" any game has never been who I am as a gamer...
😊 I love exploring. I'm curious by nature. I'm always excited to find out what a new game will bring, not only in mechanics, story, creativity and artwork but also in how it makes me feel when I bring it to the table to play.
😊I love learning. This is a part of me in many aspects of my life. In my gaming hobby, bringing a new game out and having to dive into the rulebook to learn the game, even if it takes a few sit downs, is incredibly fun and relaxing for me (even with some brain burning going on at times).
😊 I love teaching. This is another big part of my life. From coaching sports, to coaching my clients, to guest speaking... I love to share what I've learned, experienced and to share stories. In my gaming hobby, the ability to teach someone else a game that I've come to love is so much fun for me! And it's a bonus if they really enjoy it too!
For me "mastering" a game means something different than "winning often" or "being good at it". Sure, I like to win and will always do my best to do so, as with anything I do in life. Win or lose in gaming, the ultimate experience for me comes from the game itself. I love the fun, the mechanics, the art, the feel and the decisions made throughout (good or bad). "Mastering" for me comes more in the form of understanding. I DO want to "master" the rules and the mechanics as best I can. It doesn't need to be perfect. It probably rarely is. I'm not ashamed to dive into a rulebook here and there if I can't answer a question. But I want to have a grasp on the bulk of the game, so I can better share it with friends, family... or in many cases... with MYSELF! To better enjoy my solo gaming adventures.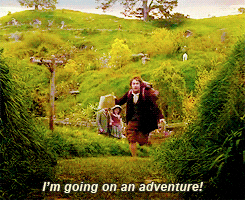 Inevitably, seeking "mastery" in this form allows me to be able to offer something to many different types of gamers (at various levels and ages). And that is true fun for me!! 😉